warning
This auction is archived, you cannot bid or buy items from this auction!

info
Online Auction 65
is currently running, you can find items like this there and bid on them!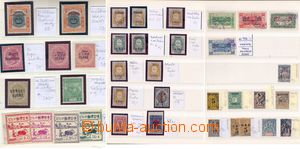 1880-1950 STAMP COUNTRIES small collection of stmp stamp countries in/at small stockbook A5, contains i.a. countries as Sungej Ujong, Japanese occupation Malajsie, Selangoru, Barmy, then Corfu, Bengasi, U.N. Geneva, stamp. international offices in Switzerland, overprints Russian, Brit., French post abroad etc.., interesting!
U:Z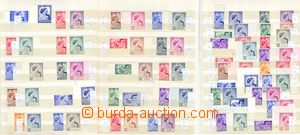 1947
WHOLE WORLD complete collection coronation 1947, all British Colonies and dominia, luxury quality, c.v.. 2860€
U:Z