warning
This auction is archived, you cannot bid or buy items from this auction!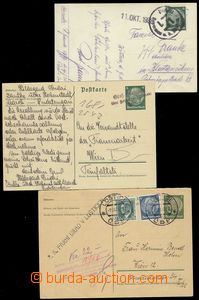 1938 selection 3 pcs of entires from Sudetenland, 2x German p.stat Hindenburg, mixed franking, interesting postmarks, all mailing to Austria, very interesting
U:A5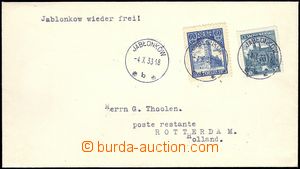 1938
letter to Netherlands, franked with. mixed Czechosl. - Polish franking (50h + 60gr), CDS JABLONKOV/ 4.X.38, well preserved, post. transport nezaručená
U:A5
Public Auction 22 / Philately / Occupations - Information
V táto kategorii zařazujeme položky poštovní historie z období 1938 a dělíme jej na Německý zábor - Sudety, Polský zábor a Maďarský zábor na Slovensku.