warning
This auction is archived, you cannot bid or buy items from this auction!

info
Public Auction 66
is currently running, you can find items like this there and bid on them!


1919 Pof.PP5, 4 pcs of, oval 1x with partial print red color, 1x print blue color, 1x with omitted color, 1x inverted print
U:A5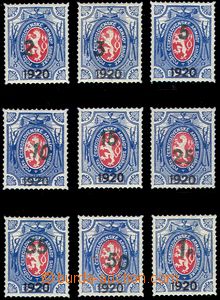 1919
Pof.PP7-PP15, complete set of with various shifts green numeral value, all marked by Pofis., Gilbert.
U:A5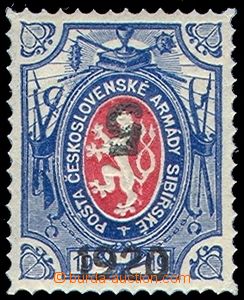 1919 Pof.PP9, 5k/1R, inverted overprint green numeral value, exp. by Gilbert., Mrňák
U:A5